Cyviation, the pioneering cybersecurity company dedicated to enhancing aircraft security, has recently announced an additional $4 million in funding. This financial injection is part of a larger funding round, with Series A funding expected by the first half of 2024.
Advancing Aviation Security
Cyviation is at the forefront of revolutionizing aviation security, focusing on multiple layers of resilience. These encompass a broad spectrum of solutions, ranging from fleet assessment and aircrew training to Aviation SIEM (Security Information and Event Management) – aircraft cyber event management.

SkyRay™ Solution Takes Flight
One of Cyviation's recent milestones is the successful commercial launch of its SkyRay™ solution, which has been achieved ahead of schedule. This breakthrough cybersecurity solution is already gaining traction within the aviation industry, with engagement from various key players including commercial airlines, OEM (Original Equipment Manufacturer) companies, aircraft manufacturers, and regulatory agencies. Polaris Aviation Solutions, a global leader in aircraft management, charter services, and project management, is among the early adopters of Cyviation's SkyRay solution.
Continuous Fleet Assessment
Cyviation employs cutting-edge remote assessment tools to provide continuous, non-intrusive fleet assessments. These assessments meticulously evaluate and map vulnerabilities within aircraft. The comprehensive assessment process includes threat impact analysis, recommended mitigations, and the establishment of cyber resiliency measures. These measures are designed to fortify passenger and crew safety by safeguarding against malicious cyber-attacks.
Partnerships for Enhanced Safety
Michael Santiago, CEO and President of Polaris Aviation Solutions, underscores the significance of Cyviation's contributions to the aviation industry. He notes, "In an industry lacking cybersecurity solutions, Cyviation provides the technology and tools that are desperately required, especially for business clients more sensitive to their privacy and safety. It is a pleasure to collaborate with an experienced team, and we are looking forward to continuing to innovate together."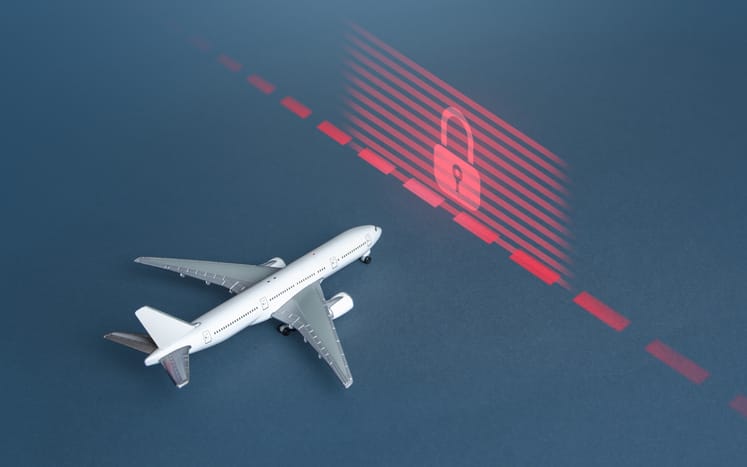 A Growing Need for Aviation Cybersecurity
The urgency for advanced cybersecurity in aviation is reinforced by a recent forecast from Technavio. The report predicts that the aviation cybersecurity market will expand by a staggering $38.08 billion USD between 2022 and 2027. Simultaneously, aviation regulators worldwide are diligently formulating and enforcing more stringent cybersecurity standards. These developments underscore the vital importance of advanced protective strategies in the aviation sector.
Cyviation's Commitment
Cyviation's CEO, Avi Tenenbaum, reaffirms the company's mission in light of the evolving cybersecurity landscape. He states, "In a world where cyber threats are ever-present and regulatory measures continuously evolve, our mission is to provide the aviation sector with unparalleled cybersecurity defenses."
In a world where technological advancements go hand in hand with increasing cybersecurity risks, Cyviation's dedication to securing the aviation industry is paramount. With continued innovation and a commitment to staying one step ahead of cyber threats, Cyviation is poised to play a pivotal role in safeguarding the future of aviation.
Navigating the Cybersecurity Challenges in Aviation
The aviation industry contends with substantial cybersecurity challenges akin to other sectors. Given its increasing reliance on technology, intertwined systems, and digital data, the importance of protecting sensitive information and ensuring operational safety cannot be overstated. Let's delve into the principal cybersecurity challenges that aviation grapples with:
Evolving Threat Landscape: Cyber threats are dynamic, with hackers constantly upping their game in sophistication. Aviation encounters a spectrum of threats from hacking attempts and data breaches to potential threats against aircraft systems' safety.
Numerous Entry Points: The aviation industry's complex network involving entities such as airports, airlines, maintenance facilities, and air traffic control systems presents potential entry points for cyberattacks. The wide-ranging attack surface spans from data breaches via airline reservation systems to infiltrating air traffic control systems.
Complex Supply Chain: The aviation industry leans on a multifaceted global supply chain, roping in multiple vendors and suppliers. This complexity induces additional cybersecurity risks, as vulnerabilities in one component can trigger a domino effect across the entire network.
Legacy Infrastructure: Much like other sectors, aviation continues to rely on legacy systems, some of which predate modern cybersecurity practices. These antiquated systems may harbor vulnerabilities ripe for exploitation by cybercriminals.
Increased Connectivity: The proliferation of the Internet of Things (IoT) has rendered aircraft systems increasingly interconnected, enabling real-time data sharing and improved communication. This connectivity, while beneficial operationally, opens up new cybersecurity risks if appropriate security measures are absent.
Human Factor: Despite advanced security precautions, the human element remains a vulnerability in the cybersecurity chain. Social engineering attacks, such as phishing attempts targeting airline employees or airport personnel, constitute a considerable risk.
Addressing these challenges calls for a layered approach to cybersecurity. Investments in robust security measures — system updates, encryption protocols, network segmentation, employee training, and threat intelligence — are a must for the aviation industry. Cooperation between airlines, airports, regulatory bodies, and cybersecurity specialists is crucial for setting industry-wide standards and monitoring systems to alleviate risks and safeguard sensitive data.
By maintaining vigilance and adapting to evolving threats, the aviation industry can ensure the security of its operations, passengers, and critical infrastructure.
Addressing Internal Threats: The Human Element
Beyond external threats, airlines also grapple with internal security vulnerabilities. Employees may unwittingly expose their systems to attacks by clicking on dubious attachments or downloading content from unverified sources when working remotely. Such behaviors can grant cybercriminals access to sensitive data or allow them to exploit these vulnerabilities to attack other organizations' systems.
As technology advances, so do the threats associated with it. In no industry is this more apparent than in aviation, a sector known for its deep reliance on technology and digital systems. Cyber threats in aviation come in various forms and carry potential safety risks for passengers and crew members. The fallout from these attacks also extends to financial losses, legal penalties, and reputational harm caused by negative publicity.
These threats arise when cybercriminals compromise the integrity or confidentiality of an aircraft's systems. The broad landscape of aviation cybersecurity encompasses multiple facets such as aircraft, airports, air traffic control (ATC), ground control, airlines, passengers, air navigation service providers (ANSPs), cargo companies, and others.
TL;DR:
Cyviation, a cybersecurity company specializing in aircraft security, has secured an additional $4 million in funding as part of a larger round, with Series A funding expected in H1 2024. The company recently launched its SkyRay™ solution, gaining traction with industry players. With the aviation cybersecurity market predicted to grow significantly, Cyviation's mission is to provide unparalleled cybersecurity defenses for the aviation sector, addressing the pressing need for advanced protective strategies.
Hi, I'm Oren, founder at BIGINTRO, a content strategy agency that helps B2B companies drive growth. We develop search, social, PR, and content marketing strategies tailored to business goals. I also have a dog named Milo.