Kasa Living, a leading technology-powered hospitality brand, has successfully concluded a Series C fundraise, securing a substantial $70 million in investment. The funding round, conducted entirely through equity, was led by Citi Ventures and FirstMark Capital. Notably, it saw active participation from new investors, including New York Life Ventures and Fireside Investments. Additionally, major existing investors, such as RET Ventures, Zigg Capital, and Ribbit Capital, were enthusiastic contributors to this funding round, which was twice upsized and oversubscribed.
A Strong Financial Model in Challenging Times
The latest funding round serves as a robust validation of Kasa's asset-light business model, a remarkable achievement amidst the most challenging fundraising environment in the PropTech sector over the past decade. With the successful fundraise, Kasa now boasts one of the most resilient balance sheets in the industry. This financial strength positions Kasa to significantly expand its property portfolio without the need for additional external funding.
Transforming Hospitality with Technology
Kasa has developed a highly differentiated proprietary hospitality operating system that substantially enhances profitability for property owners while delivering an exceptional experience to modern travelers. This transformation spans a wide range of investor-owned accommodations, including multifamily apartments, single-family homes, and boutique hotels. Kasa consistently drives property profitability upwards by over 50% and significantly improves property review scores across various channels. In cities like Seattle, Chicago, Denver, and Austin, Kasa operates properties that are rated as the top performers in their respective categories on Tripadvisor. In San Francisco and Pittsburgh, Kasa's properties rank among the top five.
Strategic Partnerships Fuel Expansion
Kasa's impressive success in increasing profitability has garnered interest from a consortium of real estate investors. These partners have already committed over a billion dollars for investment in real estate powered by Kasa, setting the stage for rapid and capital-efficient expansion for the leading tech-powered accommodations company in the coming years.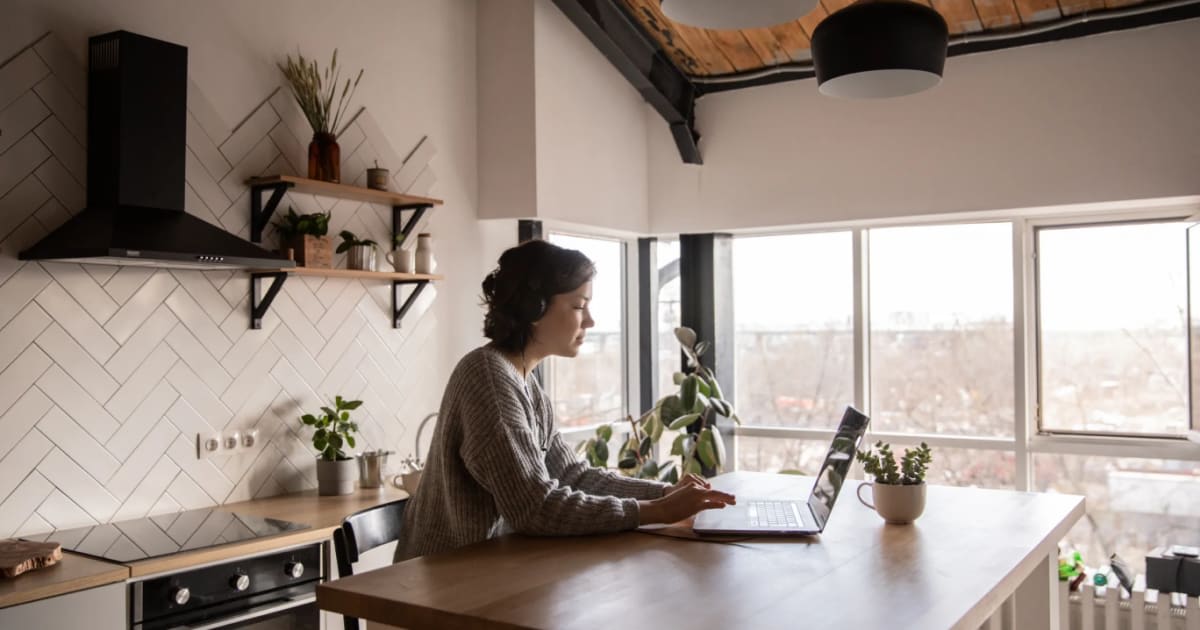 Jeff Flynn, Head of PropTech Investing at Citi Ventures, shared his perspective on the partnership: "Kasa's proprietary operating system enables real estate partners to adapt to changing resident and guest preferences while optimizing for profitability, safety, and visibility across multiple asset types. We believe that Citi can be a valuable partner to Kasa and its real estate owners as they continue to expand their property footprint."
Bridging Gaps in the Hospitality Industry
Kasa's innovative approach comes at a crucial juncture in the evolution of the hospitality industry. As property owners grapple with rising costs, modern consumers increasingly seek a seamless, digital-first travel experience in their desired locations. Kasa effectively bridges this gap, revolutionizing how property owners and guests perceive accommodations. Kasa's model doesn't merely provide an alternative—it represents the future of hospitality.
Roman Pedan, Founder & CEO of Kasa, emphasized this pivotal moment: "We stand at a watershed moment in the evolution of the hospitality industry. Owners are grappling with rising costs, while consumers crave a seamless, digital-first travel experience in desired locations. Kasa is bridging this gap, revolutionizing the way owners and guests alike think about accommodations. Our model isn't just an alternative; it's the future."
Trusted by Leading Real Estate Investors
Kasa has earned the trust of some of the world's most discerning real estate owners, including global stalwarts like Greystar, AMLI Residential, and Starwood Capital. Moreover, local hospitality investors and developers in cities such as San Francisco, New York, Miami, and Nashville have embraced Kasa, solidifying its position as the industry standard for alternative accommodations.
Andrew Livingstone, Chief Operating Officer of Greystar, the largest manager of apartments globally, shared his perspective on the industry: "The consumer trends behind furnished apartment rentals are very strong. The industry is at a turning point as apartment owners increasingly seek ways to harness this demand. We have been extremely impressed by Kasa's platform and are proud to work alongside them in some of our communities. We believe Kasa has become an industry standard and are proud to have them as our recommended supplier partners for the sector."
Investor Confidence in Kasa
Christopher Yip, Partner at RET Ventures, a venture capital firm focused on rental technology, lauded Kasa's standing in the short-term rental market: "Kasa is setting the industry standard in the short-term rental market, especially within institutionally owned apartment communities. We and our limited partners, who represent over 2.5 million apartment units, evaluated over a dozen companies in the sector, and Kasa stood out for the strength of its trust and safety systems, the quality of its guest experience, and the level of profitability that it delivers to its partners."
Adam Nelson, Managing Director at FirstMark Capital, expressed his views on Kasa's business model: "We've been impressed by Kasa's relentless execution and resilience throughout a rapidly changing real estate, technology, and travel market. Kasa has continued to impressively scale utilizing an asset-light business model which has proven to drive long-term sustainable margins and meaningful public market equity value."
Jonathan Langer, Founding Partner and Managing Member of Fireside Investments, emphasized the transformational impact Kasa has on high-cost cities: "In my three decades in the hospitality industry, I've seen countless innovations come and go, but Kasa's truly unique ability to empower smaller hotel owners to excel against industry giants is an enduring game-changer for the future of hospitality. I have never seen hotels in high-cost cities like New York or San Francisco operate at the margins and guest satisfaction scores that Kasa-powered properties deliver."
As the hospitality industry undergoes a digital transformation, Kasa's ability to bridge the gap between rising costs and consumer expectations makes it a pioneer in the field. The company's commitment to revolutionizing accommodations and providing a seamless, digital-first travel experience reflects its vision for the future of hospitality.
Kasa's achievement in securing this significant funding in a challenging fundraising environment underscores its potential for further expansion and impact on the industry. With a billion dollars committed by real estate investors, Kasa is poised for capital-efficient growth, solidifying its position as a leader in tech-powered accommodations.
TL;DR Bullet Points
Kasa Living, a technology-powered hospitality brand, has successfully raised $70 million in a Series C funding round.
The funding round was led by Citi Ventures and FirstMark Capital, with participation from New York Life Ventures and Fireside Investments, among others.
Kasa's asset-light business model and proprietary hospitality operating system have significantly improved property profitability and guest experiences.
The company operates top-rated properties on Tripadvisor in several major cities.
Kasa has earned the trust of global real estate investors and is considered an industry standard for alternative accommodations.
The funding positions Kasa for substantial expansion and continued innovation in the hospitality sector.
Hi, I'm Oren, founder at BIGINTRO, a content strategy agency that helps B2B companies drive growth. We develop search, social, PR, and content marketing strategies tailored to business goals. I also have a dog named Milo.