LOGE Camps, the rapidly-growing lodging brand redefining outdoor hospitality, has recently secured $16 Million USD to propel its growth and success. This strategic investment from DCA Family Office, along with support from existing investors, will serve as a catalyst for LOGE Camps' nationwide expansion. As part of this ambitious journey, LOGE Camps is set to introduce new destinations, elevate guest experiences, and enrich its array of amenities across its existing properties.
LOGE Camps: Fueling Growth and Innovation
LOGE Camps is committed to enhancing its operations and guest offerings. With the newly acquired funds, LOGE plans to bolster its management team, embark on more dynamic marketing campaigns, fortify its technological infrastructure, and diversify its property portfolio. This comprehensive approach underscores LOGE Camps' determination to be at the forefront of the outdoor hospitality industry.
Embracing the Outdoors
LOGE Camps is not just a place to stay; it's a gateway to immersive outdoor experiences. The brand's unique appeal lies in its ability to foster a strong sense of community, catering to outdoor enthusiasts, nature lovers, and families alike. Guests at LOGE Camps can effortlessly connect with their surroundings and create lasting memories in an environment that encourages both adventure and relaxation.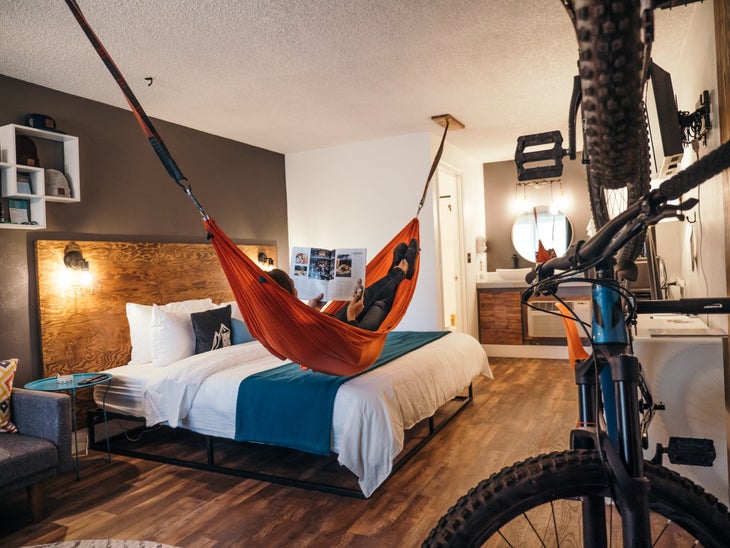 Cale Genenbacher, CEO of LOGE Camps, expressed enthusiasm about this strategic partnership: "We are thrilled to partner with DCA Family Office to accelerate LOGE Camps' growth and expand our unique outdoor hospitality experience across the country. This investment will allow us to bring our community-driven approach to more people and places, while staying true to our mission of creating a space where people can connect with nature and each other."
Brian Larson, Vice President of Hotels and Hospitality Investments at DCA Family Office, shared his perspective: "We believe that LOGE Camps is well positioned to lead the outdoor hospitality industry with its innovative approach to creating unique and memorable experiences for guests. We are excited to support LOGE's expansion and work together to bring its vision to life."
Inviting Exploration and Connection
LOGE Camps envision a world where people can savor the wonders of the great outdoors in comfort and style. Beyond their accommodations, LOGE Camps also welcome inquiries from those interested in investment and real estate partnership opportunities.
TL;DR
LOGE Camps has secured significant investment from DCA Family Office and existing investors, fueling its expansion across the U.S. The brand plans to enhance guest experiences, bolster its management team, and diversify its property portfolio. LOGE Camps is known for fostering a sense of community, catering to outdoor enthusiasts, and connecting people with nature.
Hi, I'm Oren, founder at BIGINTRO, a content strategy agency that helps B2B companies drive growth. We develop search, social, PR, and content marketing strategies tailored to business goals. I also have a dog named Milo.