Imagine a world where planning and booking your dream vacation are as seamless as chatting with a friend. Mindtrip, a pioneering Generative AI-native company, is turning this dream into reality. In a recent announcement, Mindtrip proudly shared the successful closure of a $7 million seed round led by Costanoa Ventures, a testament to the company's vision for transforming the way we travel.
A Travel Revolution Powered by Generative AI
Travel holds a significant place in our lives, contributing approximately 10% to the global economy. Despite the challenges posed by the pandemic, the travel industry is making a robust comeback, with certain regions even surpassing pre-pandemic levels. The shift in consumer behavior, coupled with pent-up wanderlust, continues to fuel this growth. Notably, a Morning Consult study found that over half of Gen Z adults in the U.S., regardless of age or income, are frequent travelers. They are on a quest for unique experiences, often inspired by travel stories shared on social media. The younger generations are prioritizing travel and experiences more than ever before.
A Visionary Solution for Modern Travelers
Mindtrip's co-founder and CEO, Andy Moss, observed the evolving landscape of travelers, ranging from TikTok-inspired Gen Zers to Superbooker Moms and Planner Adventurers. Recognizing the need for a comprehensive travel solution, Mindtrip was born. Unlike existing trip planning processes that involve juggling multiple disjointed platforms, Mindtrip offers a curated, discovery-based approach to trip planning. It's about crafting authentic travel experiences with ease.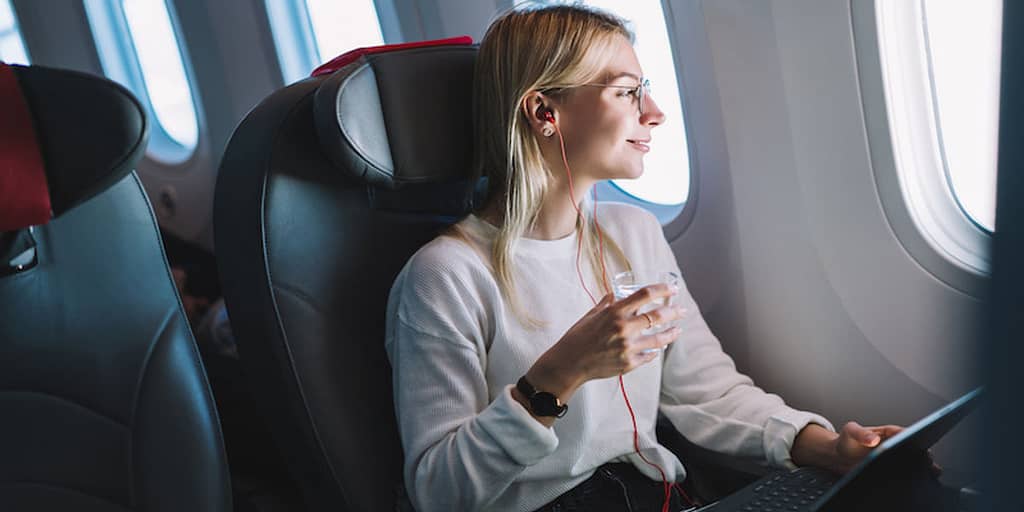 With Mindtrip, AI travel planner, the process of planning your trip is a breeze. The platform, built on cutting-edge Large Language Models (LLMs), allows you to ask travel-related questions in natural language. Whether you're curious about destinations, flights, hotels, restaurants, or tours, it's all within your reach in one place. Discover new destinations, plan your itinerary, and make bookings, all seamlessly integrated into a single platform. Mindtrip is Gen AI-native, which means the AI-Powered travel planner assistant is the cornerstone of your entire travel experience. However, it goes beyond mere text suggestions by incorporating real-time travel data, including stunning visuals, maps, and suggested places to explore.
The Stellar Minds Behind Mindtrip
Founded in 2023, Mindtrip boasts an exceptional team of tech leaders. With a rare ensemble of 12 co-founders, including serial entrepreneurs Andy Moss and Trey Matteson, who achieved a successful exit with Roadster to CDK Global in 2021, the company is poised for greatness. Garrick Toubassi, renowned for leading the Gmail engineering team at Google and being an early adopter of AI and LLMs at scale, is also part of this formidable team.
A Promising Journey Ahead
Greg Sands, Managing Partner at Costanoa Ventures, expressed confidence in Mindtrip's potential, stating, "We couldn't imagine a better team to create an app to improve how every person we know makes their travel plans." Mindtrip is set to launch its public beta before the end of 2023, ushering in a new era of travel planning.
As Mindtrip continues to redefine the travel landscape, we can't help but anticipate the incredible adventures and memories that await us. Stay tuned for a travel experience like no other!
TL;DR:
Mindtrip, a Generative AI-native company, has secured $7 million in seed funding led by Costanoa Ventures. This innovative platform aims to revolutionize travel planning by seamlessly integrating discovery, planning, and booking into one user-friendly experience. With a team of 12 co-founders, including tech industry veterans, Mindtrip is set to launch its public beta by the end of 2023, offering travelers a new way to explore the world.
Hi, I'm Oren, founder at BIGINTRO, a content strategy agency that helps B2B companies drive growth. We develop search, social, PR, and content marketing strategies tailored to business goals. I also have a dog named Milo.