REGENT Craft, a pioneering Rhode Island-based manufacturer of all-electric seagliders, is making waves in sustainable transportation. The company recently announced the successful closure of a $60 million Series A funding round, co-led by 8090 Industries and Founders Fund. This investment positions REGENT to propel its game-changing electric seagliders closer to full-scale production and commercialization.
All-Electric Seagliders: A Solution for Sustainable Coastal Travel
Seagliders are poised to revolutionize coastal travel. These innovative vehicles offer rapid, affordable, and zero-emission transportation along coastal routes. By harnessing advanced technologies from hydro-foiling watercraft and electric aviation, seagliders operate as boats in docks and harbors, take off from wave-tolerant hydrofoils, and glide just above the water's surface. They achieve impressive cruise speeds of up to 180 mph and can cover distances of up to 180 miles on a single charge.
A Vision for Sustainable Mobility
In 2022, REGENT demonstrated a groundbreaking "float, foil, fly" mission with a subscale prototype, marking a historic moment in transportation innovation. It combined the wave tolerance of a foil with the speed of a wing—a first in the world of transportation. REGENT's next significant milestone is achieving crewed flight with its full-scale prototype, scheduled for 2024.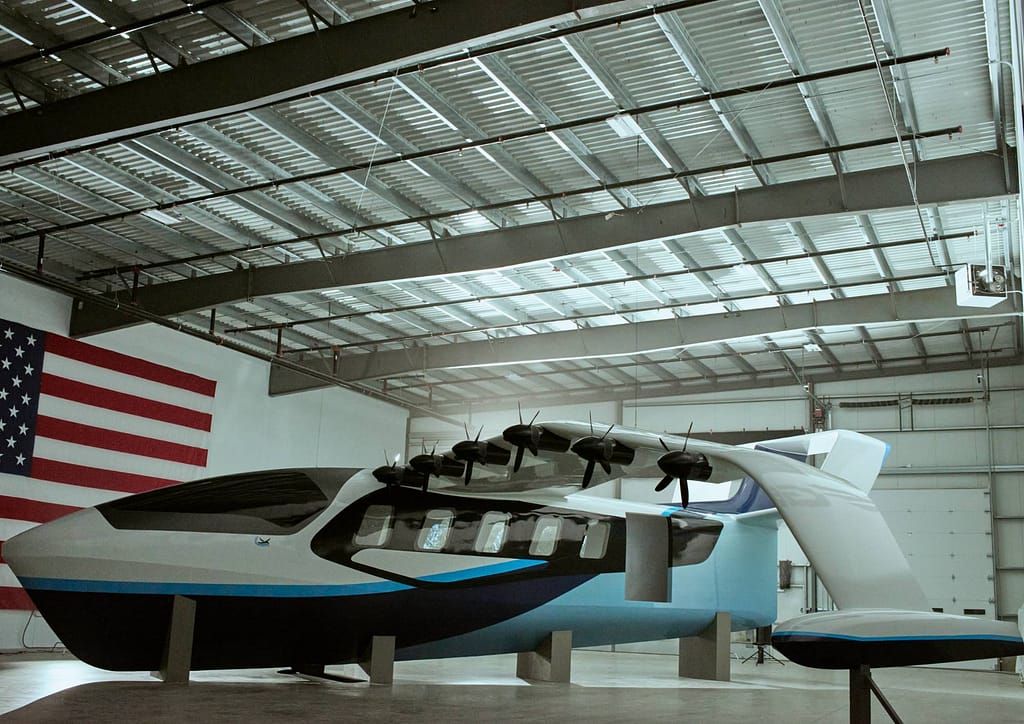 Billy Thalheimer, co-founder and CEO of REGENT, emphasized the significance of this milestone: "Seagliders will be the first electric flying machine to be economically viable and the first that the majority of the world will take a ride in."
Strong Support from Strategic Investors
The recent funding round was co-led by 8090 Industries and Founders Fund, and it included strategic investments from Japan Airlines Innovation Fund, Lockheed Martin, Yamato Holdings, and others. These investments bring REGENT's total funding to an impressive $90 million.
Seagliders: A Solution for Coastal Communities
REGENT's seagliders are purpose-built to serve coastal communities—a market segment estimated to be worth $25 billion by 2030. REGENT's flagship seaglider, Viceroy, can carry 12 passengers up to 180 miles, while its vision product, Monarch, is designed to carry 100 passengers on routes up to 500 miles.
A Bright Future for Sustainable Transportation
REGENT has already secured commercial orders for over 500 seagliders, representing more than $8 billion, from global airline and ferry customers. These customers include Mesa Airlines, Brittany Ferries, FRS, and Southern Airways, which will operate the first production Viceroy under their Mokulele Airlines brand. Beyond passenger travel, seagliders have applications in cargo transport, search and rescue, offshore logistics, and defense, expanding REGENT's market opportunities.
Transforming the Future of Transportation
REGENT anticipates the Viceroy seaglider entering service by mid-decade, following certification by the U.S. Coast Guard and other global maritime authorities. Monarch is expected to enter service by the end of the decade, offering an efficient and sustainable solution for regional mobility.
In an era where sustainable transportation is of paramount importance, REGENT Craft's electric seagliders are poised to play a transformative role in the way we travel along coastal routes. With substantial funding and support from strategic partners, REGENT is on course to revolutionize regional travel and contribute to a greener future.
TL;DR
Rhode Island-based REGENT Craft secured $60 million in Series A funding, co-led by 8090 Industries and Founders Fund. This funding will advance REGENT's electric seagliders, enabling them to revolutionize coastal travel with fast, affordable, and zero-emission transportation. The company's seagliders combine boat-like operation at docks with wave-tolerant hydrofoil takeoff and wingspan-level flight over open water. With cruise speeds up to 180 mph and a range of 180 miles on a single charge, they represent a significant leap in sustainable transportation. REGENT's full-scale prototype crewed flight is scheduled for 2024, with commercial availability by mid-decade. The company has already secured orders exceeding $8 billion for over 500 seagliders, with applications in passenger travel, cargo transport, search and rescue, offshore logistics, and defense.
Hi, I'm Oren, founder at BIGINTRO, a content strategy agency that helps B2B companies drive growth. We develop search, social, PR, and content marketing strategies tailored to business goals. I also have a dog named Milo.