Embarking on a road trip is an exhilarating prospect. It offers a wonderful opportunity to unwind, immerse yourself in new experiences, and connect with diverse cultures and individuals. However, when it comes to planning your itinerary, wouldn't it be great to have a helping hand and save money along the way?
AI-Powered Trip Planners: Your Trusted Travel Companions
Enter AI trip planner tools, your trusted allies in streamlining the travel planning process. While you can discover destinations on your own, these tools can be game-changers, saving you valuable time and unearthing hidden gems you might have otherwise missed. Equipped with vast reserves of data, they can recommend new and popular places that will introduce you to unexplored horizons.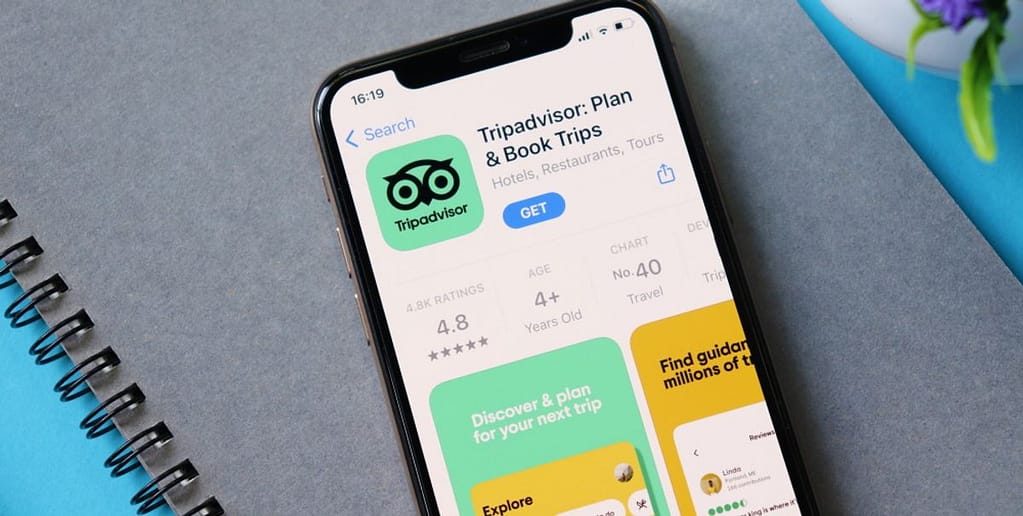 But that's not all—AI trip planner tools also excel at keeping your travel budget on track. Their AI-driven algorithms also track your interests, tastes, and preferences, generating tailored recommendations that resonate with your unique desires.
Navigating the AI Trip Planner Landscape
In this guide, we delve into the world of AI trip planner tools and their role in travel planning. We'll conduct a thorough examination of each tool, weighing its pros, cons, and pricing structures. By the end, you'll be empowered to make an informed decision about the ideal platform to enhance your road trip experience.
10 AI Trip Planners That Save You Money
Roam Around
Roam Around is a travel itinerary planner that goes the extra mile. It not only suggests places to visit but provides a detailed plan of what to do and when to do it. With access to high-quality images and helpful links to accommodations and facilities, Roam Around offers a comprehensive travel planning experience.
Pros:
Access to high-quality images.
Helpful links to accommodations and facilities.
User-friendly interface.
Cons:
Can be impractical in routing.
May have inaccuracies in information.
Pricing: Roam Around is available for free.
ChatGPT
ChatGPT is a versatile generative AI trip planner tool that can create itineraries and more. It remembers search queries and can generate personalized travel content based on your preferences. While it's a powerful tool, it doesn't show images and doesn't support direct booking of flights and hotels.
Pros:
Ability to generate personalized content.
Wide range of use cases.
Time-saving capabilities.
Cons:
Doesn't display images.
No booking features.
Potential for inaccuracies.
Pricing: ChatGPT offers a free version and a more stable ChatGPT Plus for $20 per month.
Vacay Chatbot
Vacay Chatbot specializes in travel planning, offering quick responses and personalized recommendations. It can suggest places to visit, book events, and provide pricing information. However, it's essential to double-check information for accuracy.
Pros:
Fast responses.
Personalized content.
Cons:
Pricing: Vacay Chatbot is available for free, with a premium plan at $9.99 per month in the U.S.
iPlan.ai
iPlan.ai is a highly customizable AI platform that generates itineraries based on your interests. It's available on multiple platforms and supports collaboration. It also provides a list of popular destinations to help you decide where to visit.
Pros:
Cross-platform availability.
Customizable itineraries.
Personalized travel plans.
Cons:
Relies on ads for revenue.
Limited trial period for the free version.
Pricing: iPlan.ai is available for free.
Curiosio
Curiosio focuses on generating multi-point trip plans based on your available time and budget. It offers routes, safety considerations, and cost and time breakdowns. However, it can be complex due to the amount of detail it requests.
Pros:
Provides routes and safety considerations.
Offers cost and time breakdowns.
Cons:
Requires extensive details.
Free version has limitations.
Pricing: Curiosio is available for free.
Trip Planner AI
Trip Planner AI simplifies travel planning with its visually appealing interface. It generates itineraries, helps find hotels and flights, and offers various customization options. The Pro version includes advanced features like exporting plans and testing different budgets.
Pros:
Cross-platform availability.
Customizable itineraries.
Multilingual support.
Cons:
Requires authentication.
Limited free version.
Pricing: Trip Planner AI offers a free version and a Pro version for $7.99 per month.
Tripnotes
Tripnotes is an AI-powered platform for travel planning and scheduling. It's user-friendly and allows for easy editing of travel plans. It provides valuable information about locations, but users should double-check for accuracy.
Pros:
Cross-platform availability.
Real-time updates.
Collaborative planning.
Cons:
May have inaccurate information.
Focuses on dining activities.
Pricing: Tripnotes is available for free.
In addition to the previously discussed AI trip planner tools, let's dive into three more innovative options that can elevate your travel experiences:
Troupe: Your Group Trip Rental Finder
Meet Troupe, one of the latest additions to the world of travel tools. Troupe has introduced a beta version of its mobile app designed to simplify the process of finding short-term rentals for group trips. What sets Troupe apart is its partnership with Vrbo and Expedia, offering an extensive inventory of accommodations.
How it works: Users can provide open-ended prompts like, "A house for eight people in Newport, Rhode Island," and Troupe's app responds with a list of options or an interactive map linked to the booking website. This seamless approach makes group travel planning a breeze.
Availability: The app is available now for those who have signed up for the waitlist, promising to transform the way you find accommodations for your group adventures.
GenixGPT: Uncover Hidden Gem Destinations
GenixGPT is a fresh contender in the travel tool landscape, aiming to guide you to destinations that are often overlooked but deserve your attention. This browser-based tool has recently launched its beta version, offering users an opportunity to explore its capabilities.
How it works: GenixGPT starts with a general prompt and then engages users with a series of follow-up questions. These inquiries help the tool understand your preferences and interests. Once the interaction is complete, GenixGPT provides recommendations for hidden gem destinations that align with your unique tastes.
Pricing: You can access the first eight searches for free, and if you're captivated by its insights, a one-time fee of $4.95 grants you continued access to discover these hidden travel treasures.
CharterGPT by Jet.AI: Fly in Style with Private Jets
Jet.AI is redefining the way you travel by introducing CharterGPT, a niche tool tailored for those who seek the ultimate luxury in transportation. Unlike traditional trip planners, this app is dedicated to helping users find and book private jets from Jet.AI's exclusive inventory.
How it works: CharterGPT simplifies the process. Start by requesting a private plane to your desired destination. The chatbot will guide you through a series of questions, covering specifics like departure and arrival airports, travel dates, passenger count, and even aircraft preferences. After gathering these details, CharterGPT provides you with a list of potential bookings, complete with prices. You can then request a final quote and proceed with the booking.
Exclusive Access: Jet.AI's recent public offering and merger with a special-purpose acquisition company have paved the way for CharterGPT, offering an unparalleled level of convenience in private jet chartering.
In the world of travel, these AI-powered tools are shaping the future of exploration. Whether you're planning a group trip, seeking hidden gems, or dreaming of a private jet experience, these innovative solutions are here to enhance your travel adventures.
10 AI Travel Planners Quick Takeaways
Planning your next adventure just got easier with the help of AI-powered trip planners. These innovative tools are designed to take the hassle out of travel planning by providing personalized recommendations and streamlining your itinerary. In the table below, we've compiled a list of AI trip planners, each offering its own set of features and benefits. Whether you're looking for hidden gems, private jet charters, or detailed itineraries, these AI companions have you covered.
| AI Trip Planner | Description |
| --- | --- |
| Roam Around | Custom trip planner with detailed itineraries and images for popular destinations. |
| ChatGPT | Generative AI tool for creating travel itineraries based on user prompts and preferences. |
| Vacay Chatbot | Travel-focused AI tool offering quick responses and personalized recommendations for trip planning. |
| iPlan.ai | AI platform generating customizable travel itineraries based on user interests and time frames. |
| Curiosio | AI-powered travel platform creating multi-point trip plans considering time and budget constraints. |
| Trip Planner AI | Itinerary generator with cross-platform support, customization, and multilingual capabilities. |
| Tripnotes | AI-powered platform for travel planning, scheduling, and real-time updates with a user-friendly interface. |
| Troupe | Mobile app for finding short-term rentals for group trips, powered by Vrbo and Expedia. |
| GenixGPT | Browser-based tool recommending hidden gem travel destinations based on user preferences. |
| CharterGPT by Jet.AI | Niche tool for finding and booking private jets, offering personalized options for luxury travel. |
Benefits of Using AI for Trip Planning
Artificial intelligence enhances trip planning in several ways:
Time-saving: AI trip planners quickly analyze vast travel data, saving you time and effort.
Personalized recommendations: AI considers your preferences for a more personalized travel experience.
Seamless organization: AI tools create visually appealing itineraries that are easy to access.
Smart optimization: AI suggests optimized travel routes and cost-effective options.
Real-time updates: AI tools provide real-time information to adapt your plans on the go.
TL;DR
AI trip planner tools are your go-to travel companions. They save you time, offer personalized recommendations, and ensure your trips are well-organized. From Roam Around's detailed plans to ChatGPT's versatility, explore these tools to enhance your next adventure.
Hi, I'm Oren, founder at BIGINTRO, a content strategy agency that helps B2B companies drive growth. We develop search, social, PR, and content marketing strategies tailored to business goals. I also have a dog named Milo.